~ Inn to Inn River Touring ~
Rivieres Tarn & Lot
September 16 - 23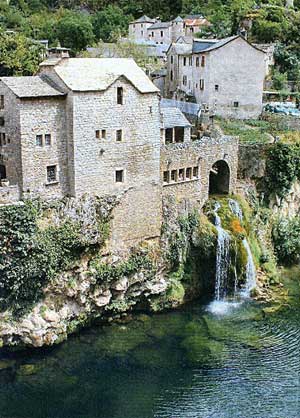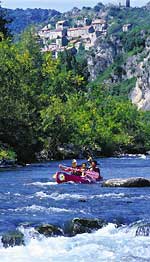 Experience the best of rural Southern France - the unspoiled countryside, and ancient medieval villages of the seldom touristed enclave just north of the Pyrenees foothills. Long before roads and the recreational canoeist these rivers were the main means of transport with goods, with people travelling in small, flat bottomed wooden barges. As with all our European excursions, we carry forth that water borne heritage, rivers naturally offering the most vivid, and authentic, perspective on both landscape and culture. Both rivers offer miles of continuous current and easy to moderate whitewater (Class I-II) , with no portages.
The River Tarn flows through a spectacular deep canyon - the famous 'Gorges du Tarn'- long lines of high limestone cliffs that glow in the waning afternoon light. The Tarn, noted for its crystal clear turquoise water, white rocks and small sand beaches, courses through a steep green wooded valley with ancient villages, well preserved, slumbering under the hot mediterranean sun. Griffin vultures soar overhead.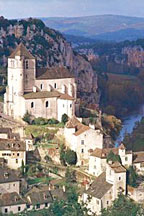 The River Lot winds through the plateau and hills of the Massif Central. Also flowing through a heavily wooded and semi-wild valley, the Lot has an extremely pleasant variety of paddling with no natural obstacles. Passing though many magnificent ancient towns and liaages along its banks, the entire region is relatively unspoiled . . and undiscovered by mass tourism.
Accommodations each evening are in local, ethnic inns in riverside villages along the waterways paddled. As might be expected in Southern France, the trip is a culinary adventure as well, as both these valleys are world renowned for the quality of their food and wine.
$3850 per person
Includes 7 hotel nights; (single supplement: $325)
Click here to download Itinerary & Logistics (pdf)
For reservations and other information contact us at: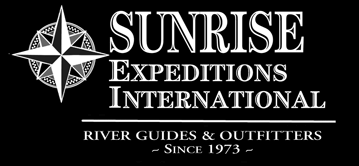 4 Union Plaza - Suite 2 • Bangor, ME 04401 • U.S.A.
800-RIVER-30
(207-942-9300) • Fax: 207-942-9399
Home | About Us | Catalog Request | Bookstore | Rates & Dates