FOR THOSE WISHING TO GO ALONE
WE OFFER OUR USUAL EXCELLENT SERVICE
• CANOE RENTALS • GEAR RENTALS • RIVER SHUTTLES
• TRIP PLANNING • BASE CAMP ACCOMMODATIONS
---
Larger than the states of Rhode Island and Delaware combined, Washington County, Maine lies at the eastern tip of the United States - hence its nickname, the "Sunrise County". Within its borders exists one of the largest tracts of unspoiled semi-wilderness remaining in the continental U.S. With most of its population clustered in small towns and villages along the coast, the interior remains largely unsettled; over 2 1/2 thousand square miles of canoeable waterways; from isolated lakes and streams to challenging whitewater rivers. Wildlife is abundant, including such celebrated species as the loon, moose, bald eagle, black bear, and others. But unlike many other areas of comparable beauty in the country, Washington County, due to its relatively remote location, has been spared the onslaught of touring campers. Largely unpublicized, the many canoe routes are used by a comparative few. It was here that Sunrise originated in the early seventies - and it's still our home.
RIVER GUIDES AND OUTFITTERS SINCE 1973
---
EASTERN MAINE BASE LOCATION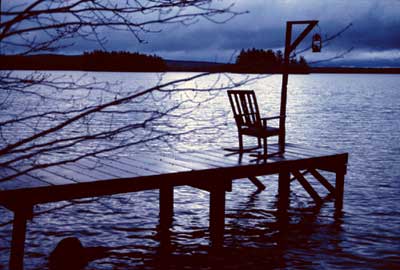 *In the wild interior of Washington County, Maine, ("Down East"); on spring-fed Cathance Lake, off Route 191, midway between East Machias (U.S. Route 1) and the Airline (Route 9.)
*Approximately 100 miles east of Bangor, Maine; accessible by daily flights via Boston or Newark. Airport pick-up available. Also float plane charters directly to our dock.
*Furnished platform tents available for our guests.
Authorized Factory Outlet



For reservations and other information contact us at: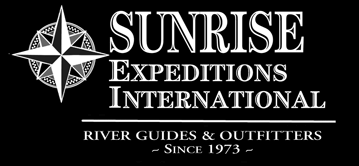 4 Union Plaza - Suite 2 • Bangor, ME 04401 • U.S.A.
800-RIVER-30
(207-942-9300) • Fax: 207-942-9399
Home | About Us | Catalog Request | Bookstore | Rates & Dates